The Report is a mobile-only video news brief produced by NBC News exclusively for Quibi.
Frequency
The Report airs twice a day on weekdays and once a day on weekends.
Composition
Weekday episodes are 5 minute news-driven briefs. Weekend shows are 7 minute topical mini-docs.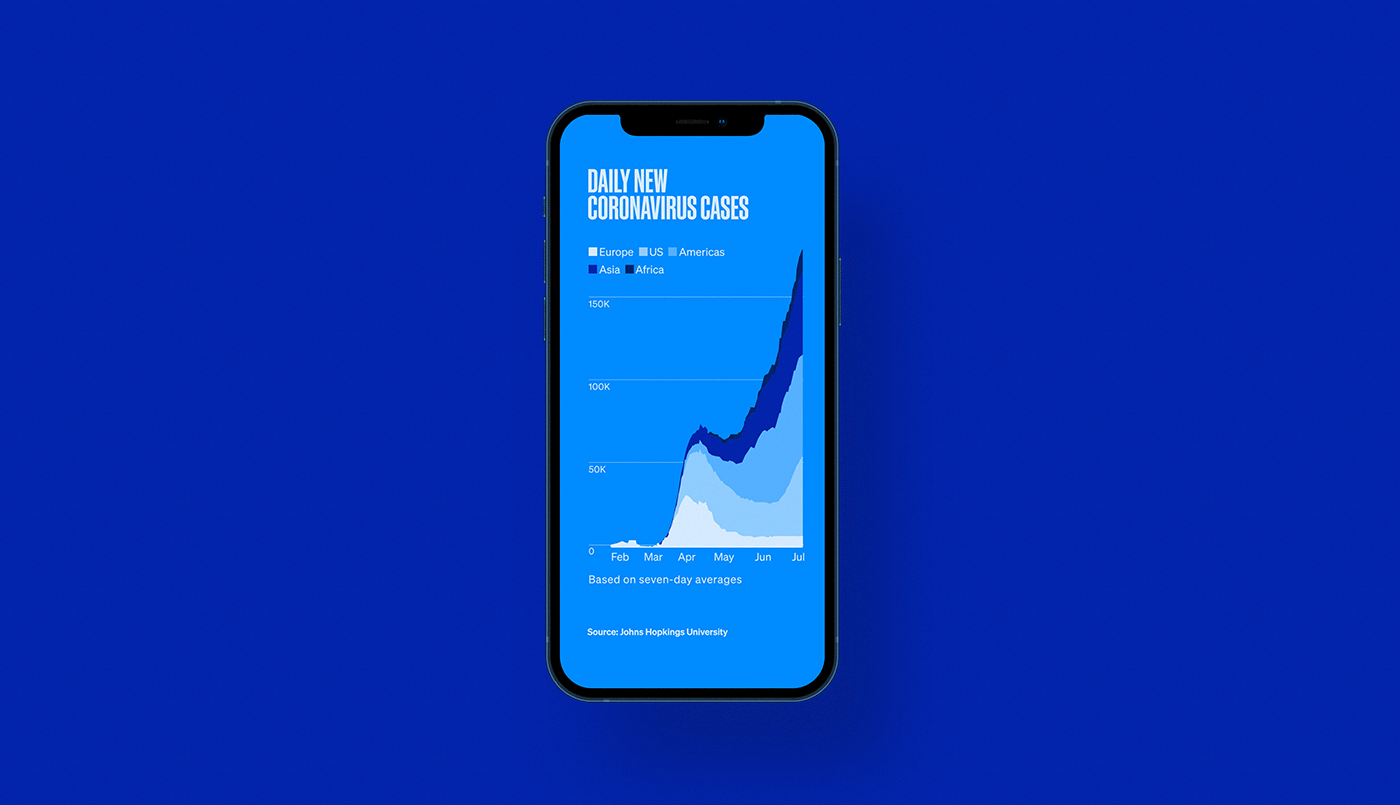 Creating time synced graphics in horizontal/vertical simultaneously allowed us to create two screen orientations.
Mobile graphics in a fast-paced show shouldn't be too informationally dense.
Mobile graphics require larger type sizes than similar graphics on TV.
A condensed typeface allowed us to have a large type in the space-constrained of vertical screen orientation.

Theming shows in blue allowed us to have a cohesive set of shows that were differentiated but felt related.
8 months | 410 episodes
more than 3,000 graphics designed  
Templates


With a high paced timeline, we created templates that helped us to deliver the shows in time. Some of those templates can be seen down here. 



Custom graphics


Half of the graphics developed by day were custom graphics. We also drew and created special icons to tell quick stories.



Timing


Those graphics were designed and delivered in about 1 hour. This timing constraint included concept, design, animation, render, corrections, and file upload for both horizontal and vertical versions.
Merging ideas from our graphics and set created a cohesive presentation.​​​​​​​
My role in this project started before the show was launched. I was involved in defining the overall graphic style and concept. There was lots of iteration on graphics and visuals for the pilot shows, which later were chosen to be the final version for the show. 
After that, I refined typography, working on its scale and usage. I created most of and refined the final templates, defining the spacing, stroke-size, icons usage, and general rules to build the design system. 
I was also part of the team that produced the daily shows by designing custom graphics – with a focus on iconography, charts, special maps. To guide the motion design team with a design eye was my attribution as well.​​​​​​​​​​​​​​



Creative Director


Kenton Powell
Aaron Goldberg
Caresse Haaser
Tom McGuinness
Christian Palma
Marco Rosella
Jil Tai